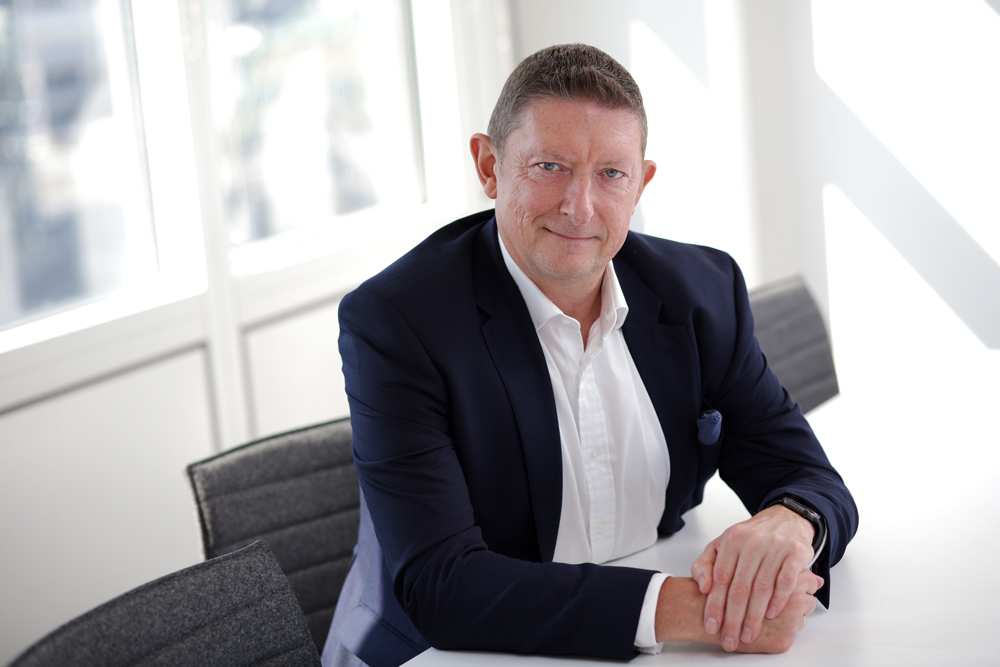 Shared with the kind permission of Insurance Day
From artificial intelligence and machine learning, to satellites and geo-coding, technology is driving change throughout the insurance sector – and as a result, the role of the insurer is being transformed.  As a recent article by McKinsey and Company highlighted, advancements in technology and access to data insights has meant insurers are starting to find themselves in a position where they are able to identify risk and potentially reduce it too[1]. This is, without doubt, a game-changer.
To successfully move from claims-based strategies to prevention-led approaches, however, requires a range of solutions that no one party can deliver. The solution, therefore, is for insurers to focus on what they are good at and to bring in external experts to help in the areas where they need it – and this is where technology, in the form of platform ecosystems, can add the most value.
Acting as a platform that brings third -parties under one roof, ecosystems enable experts from different sectors to work together. By forming these strategic partnerships and harnessing different skill sets, insurers are able to not only create bespoke technology solutions, but they can amplify their offering too.
Time to flourish 
Such partnerships are already shaping the London Market. In the field of claims prevention for example, insurers are working with satellite data analysts to develop a greater understanding of risk. As a result, insurers are now able to amend and issue bespoke policies, and when faced with claims following a natural catastrophe, they are able to issue payments faster and more accurately than ever before – keeping both customers and carriers happy.
And this isn't the only way that strategic partnerships are helping in the field of risk management; software partners are proving essential in providing quality data to help accurately model and monitor these risks.
Take Pro's CAI (Cleansing Augmented Intelligence) technology platform, developed with our partner Analycat, for example. This augmented software platform cleanses data to increase the quality of data output for land-based property risk – the data that feeds catastrophe and exposure models.
In normal circumstances, insurers have to cleanse and re-cleanse this data – an operationally inefficient and expensive process. However, by using CAI's intuitive mapping interface, insurers can access geo-coded locations, receive augmented address verification, distinguish between cleansed and un-cleansed data, and even recognise any prior amendments. The result means insurers can quote faster and estimate claims quicker, without re-cleansing the data on a regular basis.
Underwriting expertise
This is where the true benefits of working with a strategic partner really counts. By bringing on experts in a specific field, insurers can concentrate on what they do best – in particular their underwriting discipline and performance.
Take, for example, automation. An example in a recent McKinsey article highlighted how this emerging technology is changing the face of warehouse operations by removing the risk of human injury or human error by utilising robotic pickers instead; however, this means there is a new risk to manage, and that is cyber.[2] For insurers, this is causing a shift in how risk is both categorised and mitigated.
To understand these emerging risk factors, insurers will need to draw on external resources and knowledge – a prospect that a strategic partnership with cyber experts can deliver. Cyber experts can help insurers to not only understand the different exposures to cyber risks, but they can determine what is needed to mitigate the risk too. Carried out in the form of cyber audits, these processes uncover vulnerabilities, provide user awareness training, and can even discover emerging threats. 
Ecosystems of the future
The re/insurance market has extensive and varied needs, and when combined with growing market competition and cyber-related threats, the need for knowledge and expertise from external sources is going to be vital.
Businesses that embrace such strategic partnerships will find themselves benefitting from a unique suite of multi-territory offerings that allow full market access across various divisions, from MGA incubation to claims management, underwriting services and audits.
Having the ability for these external partners to integrate within your business structures is going to be vital; however, for many, this process can be challenged by battles with legacy systems, which can cause costly issues during implementation projects. Thankfully, with the rise of the ecosystem, the pain of this process will one day be a thing of the past, and as time goes on, these platforms will no doubt become an integral part of insurance.
From our perspective, a major positive of this is going to be practitioner-led data cleansing and augmentation – all of which will be provided as part of a managed service or as a licensed product solution. It is, we believe, all about maximising benefits for everyone involved, and ensuring insurers have access to the right technology so they can meet the ever-changing needs of their customers.
https://www.mckinsey.com/industries/financial-services/our-insights/how-top-tech-trends-will-transform-insurance
To speak to the Pro Global team please feel free to reach out to us at: