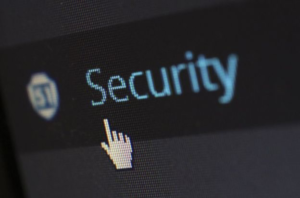 London, 08 July, 2019:
Leading independent consultancy and service provider Pro Global Holdings Limited ('Pro') today announces the launch of its unique Cyber Audit Practice, developed to support the insurance industry's response to cyber risk.
The increasing sophistication of cyber criminals, frequency of major cyber attacks and the greater regulatory emphasis on data protection can make it challenging for insurers to understand their underwriting exposure when pricing cyber risks.
Headed by Pro Global Global Head of Infosec Richard Robertson, and launched in partnership with cyber and information security services experts Cyber Security Associates (CSA), Pro's Cyber Audit Practice will utilise CSA's Security Intelligence and Operations. This provides 24/7 automated technical monitoring and extended office working hours for access to cyber analysts.
Further Cyber Audit Practice services include:
Vulnerability assessment
Cyber claims handling
User awareness training
Risk/compliance assessment
Emerging threat discovery & development of preventative measures
Defining & implementing processes in accordance with legal/regulatory requirements
Calculation of business interruption losses
Physical security assessment
Managed security service provider
Pro Global Global Head of Infosec Richard Robertson said, "Cyber risks are frequent, severe and systemic – a trio of significant and evolving challenges for the insurance industry to respond to.
Through the launch of our Cyber Risk Practice, we are directly addressing demand for more comprehensive audit services, and firmly believe that through implementation of a 'no stone unturned' approach combining current best practices with mitigating controls, insurers can reduce exposure to both major incidents and minor cyber crime.
I'm delighted to partner with David and the expert CSA team for this initiative. From supporting a greater understanding of underwriting evolving cyber risks, to strategies for protecting policyholders from a cyber breach, we provide deep insight and solutions that go above and beyond the general audit snapshot of a business' cyber security that are currently used.
Pro's Cyber Audit Practice is truly unique. As well as partnering with CSA to provide 24/7 monitoring of a business' systems to identify potential attacks, we have (re)insurance SMEs and cyber security experts who can work collaboratively with insurers to provide the only shared knowledge solution by a UK company."
CSA Director David Woodfine said, "Through significant experience with the changing nature of cyber threat I've seen that those businesses that are proactive in tackling and reducing cyber risk stand the best chance of mitigating the chance of an effective breach, and of the damage should a breach occur.
But cyber security risks are constantly evolving, making it easy for a business to fall behind. Without an awareness of the technology necessary to protect against cyber attack and protect a businesses' digital footprint, there is increased risk to the business.
On top of this, the implementation of GDPR means it is even more important to ensure data is correctly stored, handled and protected. Effective management of a business' cyber exposure can reduce reputational harm risk and minimise potential for financial sanctions.
The biggest vulnerability for a business is poor education, training and preparation. I am delighted to be working with the innovative team at Pro Global to offer what I believe is the most comprehensive cyber audit solution available."
For more information please visit: http://www.pro-global.com/uk/what-we-do/cyber.
Ends
---
Notes for Editors – About Pro Global
Pro is a leading international consultancy and service provider that focuses on delivering flexible outsourcing solutions for live and run-off business, operational consultancy and audit services exclusively to the global insurance industry.
Founded in 1993, Pro has some 160 clients spanning the global insurance market, including insurers, reinsurers, brokers, lawyers and corporate investors.
The company has over 500 employees around the world, with recent geographic expansion in Germany and North America. Pro has offices in London, York, Cologne, Zurich, and Buenos Aires, all supported by regional delivery centres, enabling Pro to act for clients across multiple markets, cultures and territories.
For more information, please visit: www.pro-global.com
About Pro Global Global Head of Infosec Richard Robertson
Richard has 20 years experience in information security, including as a security consultant to the national bank of Ukraine, and Cyber Defence Operations for Fidelity International. He is a specialist in implementing and managing leading IT security technologies into security operation centres as well as designing cyber strategies for global corporations and governments. With this combination of technical knowledge and strategic planning Richard is able to meet the highest requirements for information asset protection.
Currently Richard is the Pro Global Head of Information Security, responsible for the multinational InfoSec and business continuity plan. Skilled in incident management and response, threat intelligence, vulnerability management and regulatory compliance, Richard can not only protect against a breach, but provide insight in the points of access.
About Cyber Security Associates (CSA)
CSA specialises in the provision of cyber security services and assessments, helping clients understand their potential exposure to cyber threats and providing capabilities to mitigate cyber risk. In addition to providing cyber services and solutions for businesses, CSA is active in undertaking intelligence assessments to better understand emerging threats and vulnerabilities.
CSA provides the cyber security network and intelligence monitoring services for a global FTSE 100 company, covering 20,000 devices in 10 countries. In addition, CSA provides desk-top cyber exercises, email phishing campaigns and advice and guidance on cyber security technologies and capabilities.
About CSA Director David Woodfine
David's experience was built around his operational military service where he developed and managed the expansion of the MOD's cyber defence unit. Since founding CSA, David now consults into large organisations advising on their cyber health and ability to respond to cyber incidents.  Such sectors include the Nuclear Industry, Maritime and Shipping, Defence Suppliers and Financial Companies.
PR Contacts
Roddy Langley
Lysander PR Limited
roddy@lysanderpr.com
07740 633 296
Helen Wright
Lysander PR Limited
helen@lysanderpr.com
07842 729 579