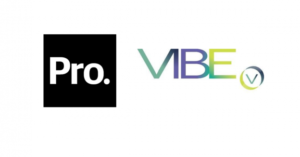 London, Thursday 25th April, 2019:
Leading independent consultancy and service provider Pro Global Holdings Limited ('Pro') is delighted to announce its launch into the distribution services sector in the UK and the US through the acquisition of an MGA incubator platform Vibe MGA Management ('VibeMM') in London, UK, and through the formation of Pro MGA Solutions Inc, based in York, PA, USA.
Part of the Vibe Group of companies, VibeMM will be rebranded Pro MGA Solutions Ltd. This new venture will bring together the skills and experience of the two businesses, creating an exciting and unique opportunity for entrepreneurs and insurers to work closer together and establish modern distribution channels for insurance products in new classes and geographies.
VibeMM was launched in 2017 and the team has successfully provided an entrepreneurial environment for ambitious underwriters and launched five innovative classes of business, including Cyber and New Technology, over the last 18 months.
The strategic acquisition of VibeMM and smooth transition into Pro MGA Solutions Ltd is aligned with Pro's mission of delivering client-led services and solutions to help the international insurance and reinsurance companies improve business performance.
It also supports Pro's "MGAs to Order" initiative, with a vision to evolve the traditional underwriter-driven MGA creation journey. The goal is to support insurers and capital providers that want to access new markets, as well as new forms of distribution, through a cost-effective MGA structure underwriting specific lines of business or markets.
Pro has formed Pro MGA Solutions Inc in the USA to further expand the international reach of the group, enabling Pro to support underwriters and carriers looking to create an MGA wherever they see an opportunity in this territory.
Artur Niemczewski, CEO of Pro, said:
"I am pleased to announce the acquisition of VibeMM. Its highly experienced team brings a wealth of specialist knowledge that will allow us to provide a valuable additional means of supporting our clients."
He further added: "The MGA sector has developed rapidly in recent years, and VibeMM's senior team has extensive experience of operating in this entrepreneurial and dynamic market, supported by a network of expert service providers.
The combination of their expert capabilities with Pro's services, global reach and client-first philosophy will enhance VibeMM's expertise in providing complete solutions for the development and operation of MGAs and continue to deliver the success they have enjoyed to date.
The simultaneous launch of Pro MGA Solutions in the USA and "MGA's to order" further advances our strategy to broaden the ways in which we can support our clients' ambitions. This significant milestone marks a critical next step in our business journey, an exciting and apt one following our 25th anniversary last year."
Danny Maleary, CEO of VibeMM, said:
"Pro offers an excellent platform and expertise that will help accelerate the business's development while enhancing Pro's overall proposition to their customers. This is a great opportunity and we are very much looking forward to joining the Pro team."
He further added: "After two very successful years at VibeMM we are all very excited with this move, which is a terrific fit with Pro and expands our proposition.  Being a part of Pro, we can now offer a much broader scope of solutions and geographic coverage, including the US and Continental Europe, and we look forward to providing innovative solutions to entrepreneurs, carriers and investors."
Joe England, CEO of Vibe Syndicate Management, said:
"We are very pleased to have secured this agreement with Pro, which is well placed to support the continued development of Vibe MGA Management. Pro is a trusted partner with which we will maintain a close working relationship."
Terms of the transaction, which remains subject to regulatory approvals, are not disclosed.

Ends
---
Notes for Editors – About Pro Global
Pro is a leading international consultancy and service provider that focuses on delivering flexible outsourcing solutions for live and run-off business, operational consultancy and audit services exclusively to the global insurance industry.
Founded in 1993, Pro has some 160 clients spanning the global insurance market, including insurers, reinsurers, brokers, lawyers and corporate investors.
The company has over 500 employees around the world, with recent geographic expansion in Germany and North America. Pro has offices in London, Cologne, Zurich, New York and Buenos Aires, all supported by regional delivery centres, enabling Pro to act for clients across multiple markets, cultures and territories.
For more information, please visit: www.pro-global.com
Notes for Editors – About Vibe Syndicate Management
Vibe Syndicate Management is a Lloyd's managing agent, the principal business within a multinational non-life insurance and reinsurance group. Vibe manages Syndicate 5678 at Lloyd's.
Syndicate 5678 was established in 2007 and became one of the leading providers of legacy solutions through Reinsurance to Close (RITC) of open years. Today, the Syndicate underwrites a broad range of insurance and reinsurance business, including Accident &Health, Financial Institutions, Professional Indemnity, Accident & Health Treaty, Casualty Treaty, Property Treaty, Credit, Surety, Political Risk & Terrorism, North American Specialty Programs and Property Direct & Facultative.
PR Contacts
Roddy Langley
Lysander PR Limited
roddy@lysanderpr.com
07740 633 296
Helen Wright
Lysander PR Limited
helen@lysanderpr.com
07842 729 579