Shayne Caple, Pro Global Head of Underwriting Services, always focuses on continuous improvement when supporting clients – but what does this mean in practice, and how can leading re/insurers implement and quantify it?
Continuous improvement is a hot topic right now, but it is more than just a buzzword; it's a process that helps companies continually strive to do more, to be more. And it's a mindset too, one which encourages teams to strive beyond the status quo, to keep moving forwards so as to not get left behind. 
From small start-ups to large-scale companies, endeavouring to continuously improve operations is a way to gain both understanding and meet changing market needs. It is about being flexible and adapting to demands – a strategy which has kept Lloyd's and the London Market buoyant for the past 300 years. 
As mentioned in my recent Five Questions With… interview, the insurance sector exists to solve some of the most challenging problems in society; but to do so successfully means working collaboratively – even when undertaking the most basic of tasks such as trading and attracting new talent. 
The response for most has been to undergo digital transformations, to plug in to digital ecosystems and adopt and embrace technologies such as artificial intelligence and machine learning. And while caution prevailed in the early days, this move isn't about progress for progress's sake; it serves a fundamental purpose – to increase productivity, employee happiness, and customer satisfaction (the building blocks of the lean management system as defined by McKinsey).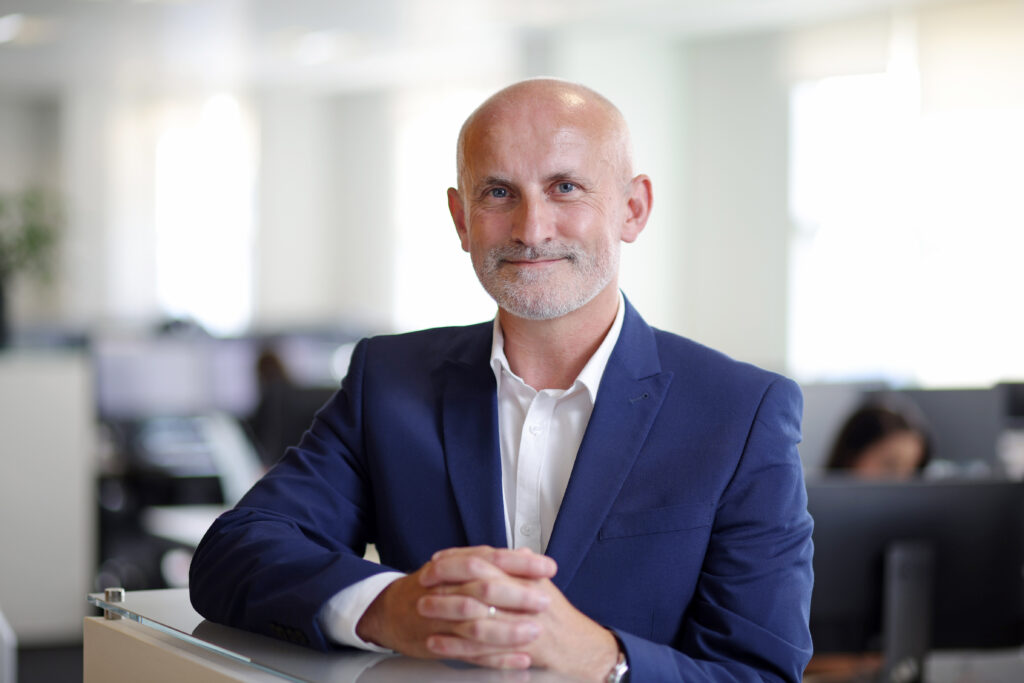 Reaping the rewards
The need for continuous improvement is being driven from all corners of the sector; from regulators, rating agencies and shareholders seeking to improve results, best practices, and company governance; to boardrooms and the underwriting floor, where directors wish to strengthen balance sheets, and underwriters seek better risk analytics. 
But whatever the desired outcome, the model that continuous improvement is built upon remains unchanged: it is a process of self-reflection, to identify where inefficiencies lie and incorporate changes that solve the root of the problem, and not just the result. 
Implementing true continuous improvement as a business process, however, is easier said than done, and translating propositions and ideas from the pages of shiny corporate brochures into something tangible requires expert focus and support. 
Sourcing the right talent, however, can be expensive to access or hire, and it's not always feasible to employ all the specialist expertise you might need in-house. Then there are issues with operational capacity to consider, not to mention variable underwriting cycle demands to contend with. 
This is when bringing in external resources in the form of a trusted partner like Pro Global brings the biggest value and benefit to re/insurers. From the outset, our inside knowledge of the many common challenges experienced throughout the industry enables us to deliver a true perspective to really underpin where your inefficiencies lie. We then bring tried and tested, best-in-class solutions to the table, and ensure clients are getting the most out of any new processes or technologies – all while ensuring best practice is being followed. 
And our practices deliver tangible results; from improvements in specialist underwriting operations, to accelerating cash flow, maximising reinsurance recoveries, releasing redundant reserves or even recovering bad debt. It is all about supporting businesses to reduce costs, enhance operational resilience and improve data quality and performance – all with the final goal of improving customer experience and benefiting your bottom line.
And what's more, with our expert resources on board, your in-house teams are freed up to focus on the more strategic side of the business – the side that keeps you competitive and creative, and ahead of the competition.  
To speak to the Pro Global team please feel free to reach out to us at: