Causation remains king when it comes to understanding the anticipated wave of COVID-related liability claims. Mike Mackenzie, Head of Speciality Claims at Pro Global, assesses the situation.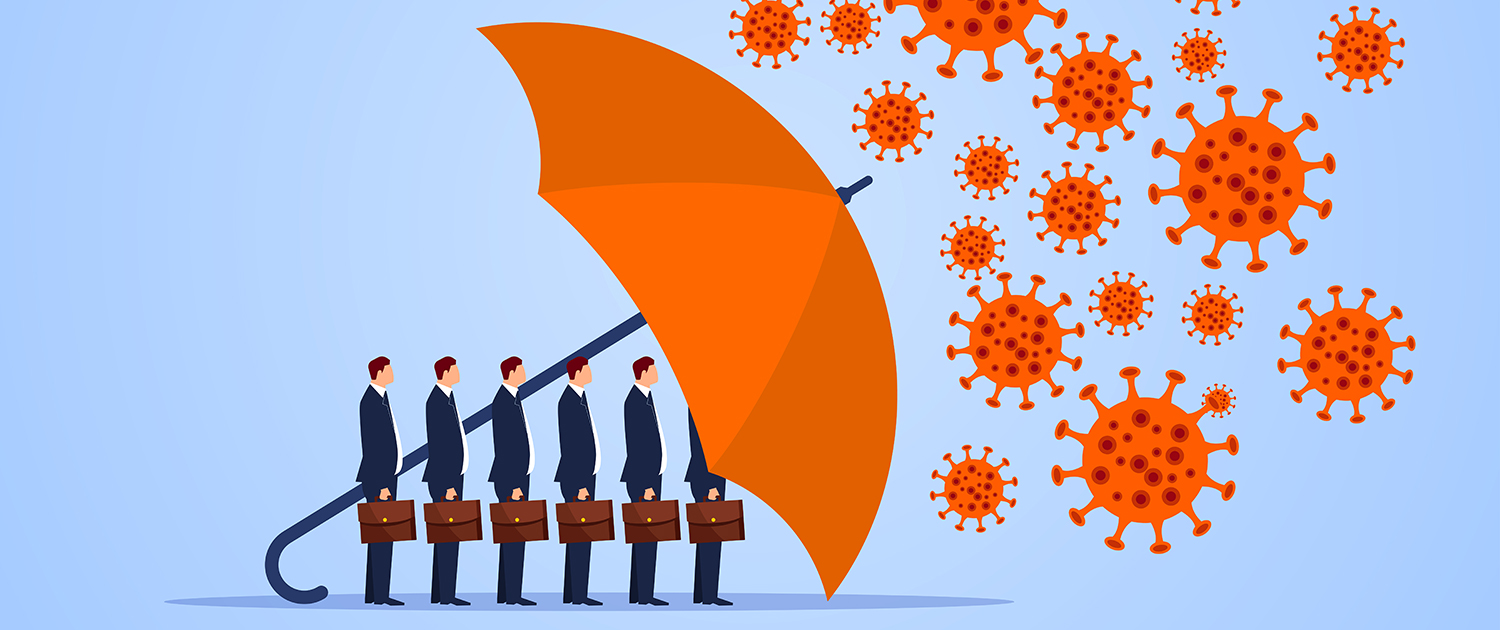 The implications of the COVID pandemic on the claims space are still unfolding.
The recent High Court decision finding the Government policies on discharging untested patients from hospital to care homes in England was unlawful is a further example of the widespread impact of the pandemic.
When it comes to commercial insurance, potential COVID-19 related claims have been broadly anticipated to fall into three categories as follows:
Business interruption e.g., the well-publicised claims made by businesses under BI policies for lost revenues, related to closure of their operations under government mandated restrictions. The implications for reinsurance arrangements are still unfolding.
Employers' liability e.g., claims made by employees against their employer for COVID-19 alleged exposures while working or claims arising indirectly due to the shift to home working (for example, injuries sustained due to inadequate workstations and/or due to stress-related conditions).
Public liability claims e.g., members of the public may feel they have been discriminated against by a business while obeying the Government-imposed restrictions and this could also give rise to claims relating to the wearing of facemasks (being one particular cohort currently pursued under the Disability Discrimination Act).
There has been plenty of publicity, test cases and legal rulings on the BI front, with the U.K. Supreme Court ruling at the start of 2022 to substantially allow the FCA's appeal on behalf of policyholders whose business interruption claims had been rejected.
The reputational damage the industry suffered as a result of contesting these claims was significant, and this decision paved the way for many thousands of policyholders to have claims for COVID-19-related BI losses paid. However, it is worth noting that there are continuing disputes about calculating pay-outs, notably on how to take account of Government support offered during the pandemic. So, what arises in liability claims?
Liability claims
The picture in respect of employers' liabilities is less clear-cut in the UK, with businesses changing their working practices overnight, switching to remote working wherever possible, furloughing staff or in the case of key workers requiring staff to come onto business premises in an effort to maintain productivity.
All three of the above working scenarios create risks that may lead to employers' liability claims being intimated based on allegations that the employers failed to provide a safe workplace environment and systems of work.
If an employee is required to work on site and contracts COVID-19, does this give rise to a right of action? Were government mandated social distancing guidelines observed or even reasonably practicable in the place of work? Were hand washing and sanitising facilities, or the correct PPE provided? Were the risks arising from working from home assessed?
In respect of both employers' and public liability claims, the recent decision against the government arguably increases the risk of claims, with identification of failings in the early weeks of the pandemic in relation to care homes. If claims are pursued against the government by the families of residents or employees (and limitations will soon be coming into view) then care providers may well be named too.
Conversely, compliance with government guidance (even where now seen as flawed) in the early phases of the pandemic may provide opportunities for care providers to defend claims and/or create opportunities for contribution or recovery where claims are brought against care proprietors alone.
We can also imagine a situation where Government policy (easing restrictions) is diverging from traditional employers' duties. Can an employer or care home proprietor claim compliance with regulation as an answer to allegations of breach of common law duties of care?
These are all important questions that impact the debate around the liability of employers and occupiers during the pandemic; however, the bottom line is that claims based on the assertion that COVID-19 was contracted due to employers' negligence remain very difficult to prove due to the difficulties in establishing causation.
Causation is difficult to prove
The issue of causation is proving a challenge for claimants making civil claims for negligence or breach of statutory duty and is mitigating the surge of claims that were first feared.
Notwithstanding the causation barrier, in the event an employee intimates a claim in respect of working from home, it can be more difficult for insurers to investigate claims than say where staff are working on company premises. It may therefore be necessary to modify your processes and consider requests for extensions of time as a matter of course to ensure that you are able to comply with investigation and disclosure deadlines.
However, on the other side of the coin, some claims related to working from home may still be in the pipeline and it will be some time before we would anticipate receiving requests for extensions to primary limitation periods due to ongoing issues around delays to medical appointments and obtaining medico-legal evidence.
While there has not been a huge wave of liability type claims so far, there remain concerns that employers may face claims for personal injury and loss by employees as a result of COVID-19 directly or indirectly due to its changes to workplace practices and conditions. Working from home and inadequate workstation PPE can cause repetitive strain type injuries. In addition, there is a tendency to be "always available" with the usage of virtual meetings, some of which can lead to overburdening the employee. We have seen claims for work-related stress referencing the change of approach since working from home was introduced again indirectly attributable to the pandemic as an unintended consequence.
The COVID-19 "claims epidemic"
A recent survey of the London Solicitors Litigation Association found that 78% of lawyers expected a rise in COVID-19 related claims across categories, including more insolvency-related cases and claims related to supply chain disruption. While these may not translate into liability claims, it will be important to maintain a watching brief on all developments to ensure any emerging claims are handled appropriately.
The management of liability claims relating to COVID-19 will be complex and likely require specialist expertise to achieve the correct outcomes.
The COVID-19 pandemic served as a warning shot for the industry about managing systemic risk more effectively and it is important for insurers to continue to proactively review their potential liabilities (including, in particular, their policy wordings to avoid future ambiguity) and streamline their processes to reduce friction for themselves and potential claimants in order to reduce unnecessary costs and control claims inflation.
Get in touch with our experts to discuss how we can help.
To speak to the Pro Global team please feel free to reach out to us at: