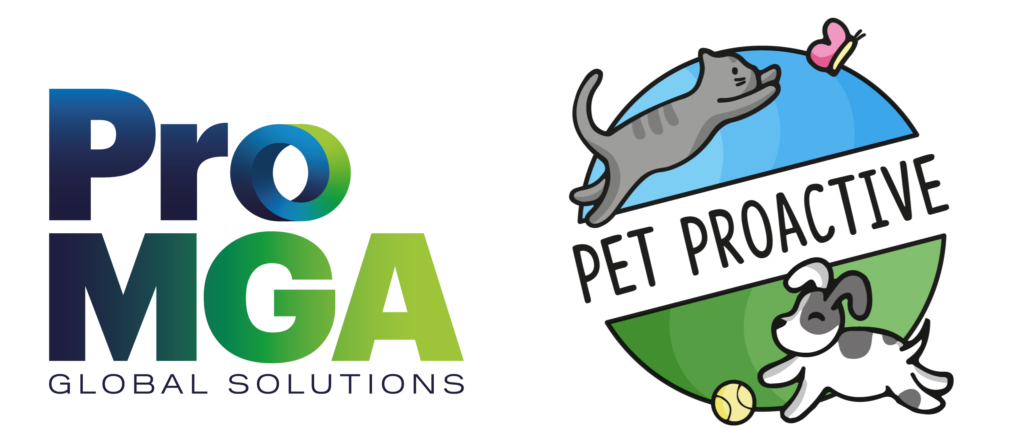 London, 28th April 2022: Global re/insurance trusted guidance provider, Pro Global Holdings Limited (Pro), today announces the incubation of Pet Proactive Limited (Pet Proactive ), by its independent Managing General Agent (MGA) incubator subsidiary, Pro MGA Global Solutions.
Pet Proactive is an MGA that provides underwriting services for pet insurance on behalf of capacity provider HDI Global Specialty SE (HDI). Pet Proactive now operates as an Appointed Representative under the FCA permissions of Pro MGA Global Solutions, which provides regulatory oversight, compliance and back office services to support MGAs as they develop and scale.
Danny Maleary, CEO of Pro MGA Global Solutions, said:
"As an independent MGA incubator platform, we are known for our ambition to provide a unique, innovative and entrepreneurial environment for underwriters – particularly those with a strong focus on the technology sector, where Pro MGA Global Solutions can provide the perfect springboard for growth.
We are delighted to have entered into this agreement with Pet Proactive, where the team is developing a strong reputation in the technology and pet insurance space.
Over the last year we have been embracing global growth and as we head further into 2022, we expect to see this success continue as we remain laser focused on being the partner of choice for a broad range of insurance providers."
Elizabeth Graham, CEO at Pet Proactive, commented:
"Pet Proactive is a technology-based business, set up in response to a need to simplify pet insurance and work more collaboratively with the veterinary industry. Harnessing the combination of data analytics and trusted veterinary partnerships we offer pet owners a fully automated experience and superior pet insurance products.
Our partnership with Pro MGA Global Solutions will allow us to provide a full-service underwriting platform to our customers and will help us to take the next steps in our exciting growth plans."
– ENDS –
Notes for Editors
About Pro Global
Pro Global is a specialist insurance expert and companies across the global insurance sector come to us to transform, outsource, audit or scale their specialist insurance operations. We provide advisory, change consulting, outsourcing or auditing services as well as MGA incubation. 
We were founded in 1993 as a run-off services provider. Since then, we have developed deep expertise in a broad range of specialised policy areas with over 600 staff around the world. We have offices in London, New York, Cologne, Buenos Aires and Sao Paulo and can deliver multi-territory solutions for businesses of all sizes and specialisms.
About Pet Proactive
Pet Proactive provides pet insurance via nominated vet partnerships across the United Kingdom. We underwrite on behalf of our capacity providers, HDI.
Our knowledge and expertise allow us to offer an efficient and flexible underwriting service and an insurance solution tailored to the needs of each of our clients.
For more information, please visit: https://petproactive.pet/
To speak to the Pro Global team please feel free to reach out to us at: