You were recently appointed as Head of Broker Services within Pro's Insurance Services business – how did that come about?
Before I became Head of Broker Services in September 2022, I originally had responsibility for the delivery of services to this key intermediary channel as part of our Technical Accounting function. In recent years, we have seen a real opportunity to increase our broker focus and service offering and apply our deep knowledge and subject matter expertise to this important market sector. 
It's a natural evolution of the Technical Accounting Operations Leader role which I had been doing for around five years.  Initially, this was a large team delivering services spanning the whole technical accounting spectrum to risk carriers but also a small team working for a broker client. The Broker Services team has now grown to more than 60 people with a broad range of expertise and with the global insurance broker market continuing to grow year-on-year, it's a key area of focus for Pro and one which plays to our strengths as a trusted outsource partner. It's a really exciting opportunity.   
What attracted you to Pro Global?
I started working at Pro in 1995 having graduated with a law degree – working firstly as an Aviation IBA technician and then progressing through technical and management roles before becoming the Operations Leader of Technical Accounting.
I was very interested in the re/insurance industry and Pro has given me the opportunity to have such a diverse career working with great people, both internally as well as our clients. Our business has evolved significantly over the years, adapting to meet client needs in a changing market but the culture is the same in that we provide teams with diverse experience and expertise who work extremely hard to exceed the expected service delivery and are always looking for opportunities to innovate.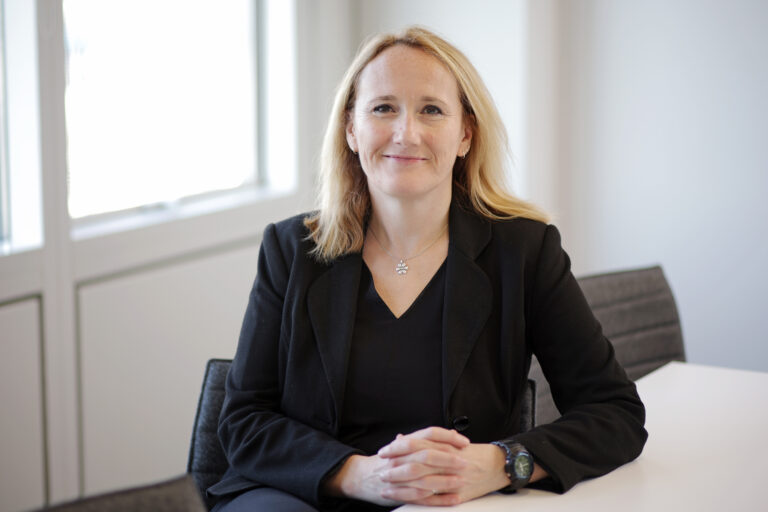 What do clients get from working with Pro? What's the real value-add?
The real value add is that we pride ourselves on high quality service delivery and we always strive to go above and beyond our contractual obligations with a very strong focus not just on delivery but also continued process improvements, innovation and insights. Our services are all provided under contractual Statements of Works in which we agree robust service levels and then monitor and deliver on these. This guaranteed service delivery is particularly important in some areas of the market at the moment where our clients are seeing staff turnover, recruitment challenges as well as a lack of relevant experience and expertise. 
For me, as well as providing the right expertise, the key to success is good communication and collaboration whereby we become a natural extension of the in-house team. And with Pro, clients get a really good depth and breadth of knowledge across multiple disciplines.
What do you see as the market opportunities and challenges for the year ahead?
It goes without saying that the current macroeconomic environment is going to challenge most companies across the re/insurance sector. Low growth, recessionary pressures, high inflation and the ongoing recovery impacts of the pandemic are not only putting pressure on the cost of living for individuals but also the financial and operational resilience of businesses. This looks likely to be the case for some time and Pro has the expertise to help support companies with issues such as operational resilience, scalability and specialist resource requirements.
The Lloyd's Blueprint Two programme – which sets out the ambitious plans to deliver significant change in the Lloyd's market through digitalisation – is going to be a challenge in terms of the level of data that will need to be captured going forward. There is an expectation on the part of brokers that they will be part of that but how it plays out in practice – including the distinction between the roles of brokers and carriers in data capture and managing data quality – will be very interesting.
In addition, attracting and retaining talent is also likely to be a key issue for some companies which again presents an opportunity for Pro because we can take some of those headaches away as a trusted outsource partner.
What are you looking forward to most in your new role and what are the key ingredients for a successful client relationship?  
It's early days for me in this role but the broker market is very dynamic and I'm meeting a lot of great people. I am looking forward to bringing fresh perspectives, ideas and solutions to address key issues and pain points supported by our Broker Services team which has a wealth of knowledge and experience. The culture and values at Pro – where our client-first approach is absolutely embedded across our business – allows us to be creative and forward-thinking in all of our dealings with clients. 
I talked earlier about the importance of being a natural extension of in-house teams; for me, this is one of the key ingredients and something we take great pride in – and I have seen first hand the tangible value-add and innovation we can bring to businesses. It's very much a partnership, a shared vision with clear communication, and a collaborative and progressive approach which is why it works so well. Exciting times ahead!
To speak to the Pro Global team please feel free to reach out to us at: