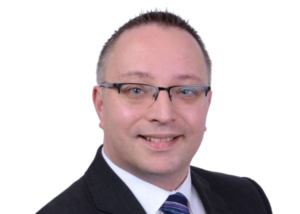 London, 8th October 2020: Global re/insurance outsourcing and consulting specialists Pro Global Holdings Limited ('Pro') today announces that Mike Mackenzie will join the company as Head of UK Specialty Claims at the start of 2021, Richard Lawson now becomes Head of Claims, and Chris Buer is appointed as Head of Marketing and External Communications.
Steve Lewis, CEO of Pro, said:
"Mike Mackenzie further strengthens our SME capabilities and claims operations at an opportune time as we look to grow our UK claims presence, and he will assume full responsibility for our EL/PL claims offering at a time of significant expansion.  We still have to also ensure that we develop our market profile in a consistent way and therefore Mike, coming from a legal background with over 20 years' experience of dealing with claims and litigation for a variety of organisations including solicitors, insurers, brokers and third party administrators, is an ideal appointment to safeguard this within the claims vertical.
Since April this year Richard Lawson has been covering the Head of Claims vertical alongside his role as head of Client Engagement, and going forward I am pleased to confirm that he will now lead the claims team on a full time basis. Richard has been with Pro since its formation and he is a perfect choice to see that our claims function remains at the forefront of our offering as we drive growth across all our products and services.
The appointment of Chris, who joined us earlier this year from his role with PPL at Lloyd's, having previously worked at market associations LIIBA and LMG, is well suited for the role given this relevant experience. His London market credentials of promoting the market, its branding and positioning within the UK and worldwide will serve him well as he looks to develop and drive the profile of Pro Insurance Solutions by working with all business divisions to market our product and service offerings on a global basis."
Richard Lawson, Head of Claims at Pro, said:
"I am very pleased to be taking on the important claims role full time as the company moves forward with these new appointments and when our clients are currently experiencing a significant increase in claims volumes and our expert teams are in high demand. The appointment of Mike to join the claims team is a critical one to ensure our continued success and strengthening of our SME capabilities and claims operations, whilst Chris's experience will help guarantee that our messaging and product offerings are consistent across all verticals."
Mike Mackenzie, Head of UK Specialty Claims, said:
"This opportunity with Pro is for me a natural and challenging development of my career path. I have worked in the claims space for 20 years, specialising in legacy claims since 2005. During that time, I have led significant organisational transformation programmes. Pro's reputation, expertise and focus on service excellence precedes them, they are a leader in the field. I am excited to be joining such a strong team, at a time of considerable expansion, and I am very much looking forward to taking up this role."
Chris Buer, Head of Marketing and External Communications, said:
"I am delighted with my appointment and excited to be taking on the position. Pro has an excellent name in the market but with increasing competition and offerings from other sources it is becoming vital to further uplift our global marketing and communications."
Mike Mackenzie joins Pro from Municipal Mutual Insurance Ltd where he was the Claims and Reinsurance Manager. He moved from the legal profession and began his career in the insurance industry in 2003 and has held a variety of claims roles for Country Mutual Insurance Brokers, Davies Group, Zurich Insurance Company and BAI Claims Services Limited. Mike has degrees in politics and law and also holds Chartered Insurance Practitioner status.
Richard Lawson has been with Pro since the very start, having begun his career in claims with English and American, becoming Group COO in the late 1990s; he was then seconded to Swiss Re in 2006 for four years to work on the integration of GE before returning to Pro as UK CEO.  He led the development of Pro Consulting Services, before taking on the role of Global Client Engagement driving strategic developments during the last few years securing significant claims outsource contracts.
Chris Buer began his insurance career as a Business Analyst at Lockton in 2005 before taking on a seven year role at LIIBA as an associate Director, where he formed part of the core team that conducted a market wide research initiative entitled "London Matters" which assessed the competitive position of the London market by capturing comprehensive data in order to analyse its position in the global (re)insurance market, through buyer behaviour interviews and data modelling. Following this he was employed at Lloyd's working on behalf of the London Market Group, and then subsequently as a Senior Manager working with a board of 15 London market CEOs on market growth initiatives before joining Pro at the beginning of the year.
Ends
Notes for Editors – About Pro Global
Pro is a leading international consultancy and service provider that focuses on delivering flexible outsourcing solutions for live and run-off business, operational consultancy and audit services exclusively to the global insurance industry.
Founded in 1993, Pro has some 160 clients spanning the global insurance market, including insurers, reinsurers, brokers, lawyers and corporate investors.
The company has over 500 employees around the world, with recent geographic expansion in Germany and North America. Pro has offices in London, Cologne, Zurich, New York and Buenos Aires, all supported by regional delivery centres, enabling Pro to act for clients across multiple markets, cultures and territories.
For more information, please visit: www.pro-global.com.
PR Contacts
Roddy Langley
Lysander PR Limited
07547 901 618
Helen Wright
Lysander PR Limited
07842 729 579