Claims costs in the complex legacy and live market are rising. Michael Mackenzie, Head of Speciality Claims at Pro Global, examines the factors that are driving this, and what insurers can do to get proactive about claims management at a time when it matters more than ever.
The early bird catches the worm, or so the saying goes, and when it comes to claims management across an insurance business, identifying and getting to grips with the issues early on can make all the difference in preventing costs from escalating.
Several factors are combining to increase the cost of claims across the market, not least the fact that inflation is currently expected to rise to an historic 11% by the end of 2022. This is driven by disruption to global supply chains and raw material distribution, which themselves are being influenced by ongoing global economic dynamics stemming from Brexit, the war in Ukraine and the impacts of the global pandemic.
The risk landscape is also changing, with increasing business insolvencies, redundancies, more litigation across industries, and increasing levels of cybercrime and the evolving threat of other criminality impacting businesses.
Long-tail legacy impacts
So, it is no surprise to many that the current costs of insurance claims across classes are projected to continue to grow in the coming months.
The high inflation environment and other current macroeconomic dynamics are increasing pressure on claims paid against historic policies such as employers' liability and professional liability insurance. This is particularly true in respect of those claims which give rise to a range of heads of loss which are impacted by inflation, such as asbestos-related claims and other claims relating life limiting conditions, or conditions that give rise to ongoing care requirements and expenses. Additionally, the costs of business also increase, whether that be in respect of the costs of insurances or salary costs.
This in turn will put pressure on legacy portfolio owners to revisit their reserves and to proactively manage any outstanding claims against their book, and analyse accurately the potential for future claims which will impact its value.
Reserve releases
We anticipate an increase in interest in runoff transfers as a result, together with strong demand for support with claims management across legacy and runoff books. Re/insurers we speak to are interested in the solutions available for automating and consolidating manual processes when it comes to proactive management of legacy and runoff claims, and in particular accurate reserving against these books.
One of the biggest challenges can be extracting the data that is required from across the different systems it is stored on – some of which can be very old and out-of-date technology, as well as paper files.
Capable of absorbing data from legacy systems, paper-based and green screen systems, Pro's Pelican technology intelligently links multiple policies from multiple insurers against individual claims and drives automation across a range of areas, such as excess/limits of indemnity calculations and controls, reinsurance calculations and workflow.
Pelican's ability to automate and consolidate manual processes has been instrumental in ensuring smooth claims processing for our clients looking to make portfolio transfers or release redundant reserves.
Single (end-to-end) platform
Pelican is an end-to-end digital claims platform built specifically for the field of complex liability and legacy claims. It not only frees up the human experts working on the book of business – increasing claims handler utilization and efficiency, and reducing operational costs, but also provides a single platform to link in the various actors in any claim process.
Linking together re/insurers, clients, Pro's team of SME's and specialist lawyers, in an integrated platform, Pelican provides a single version of the truth and reduces unnecessary duplication in effort and process.
Critically for the current environment, Pelican is exposure claims-based, not policy-based. It includes underlying business logic for exposure-driven claims, automating controls around policy trigger and apportionment calculations based on the current legal framework by jurisdiction. 
A call to action for the market
In a market where claims have a long-tail and portfolios change hands across a myriad of technology systems, these increasing costs bring into renewed focus the need to ensure claims are managed efficiently and effectively, so as to mitigate any costs inflation, whether that be in respect of indemnity or operational costs. Increasingly, these challenges are best answered through technology enablers.
As we enter this new era of global economic and political instability, re/insurers are under pressure to look forward as well as backward at the same time in order to get a proper handle on the value of their legacy and run-off books.
Those that are proactive in getting the most accurate oversight of how claims trends are developing and applying this to their own exposure management will ultimately emerge with much stronger businesses. On that basis, enhancement of technology enabled data analytics is also a key area that businesses need to address.
Contact Michael Mackenzie to find out more about how our pioneering Pelican technology can help you get a real-time handle on claims exposure.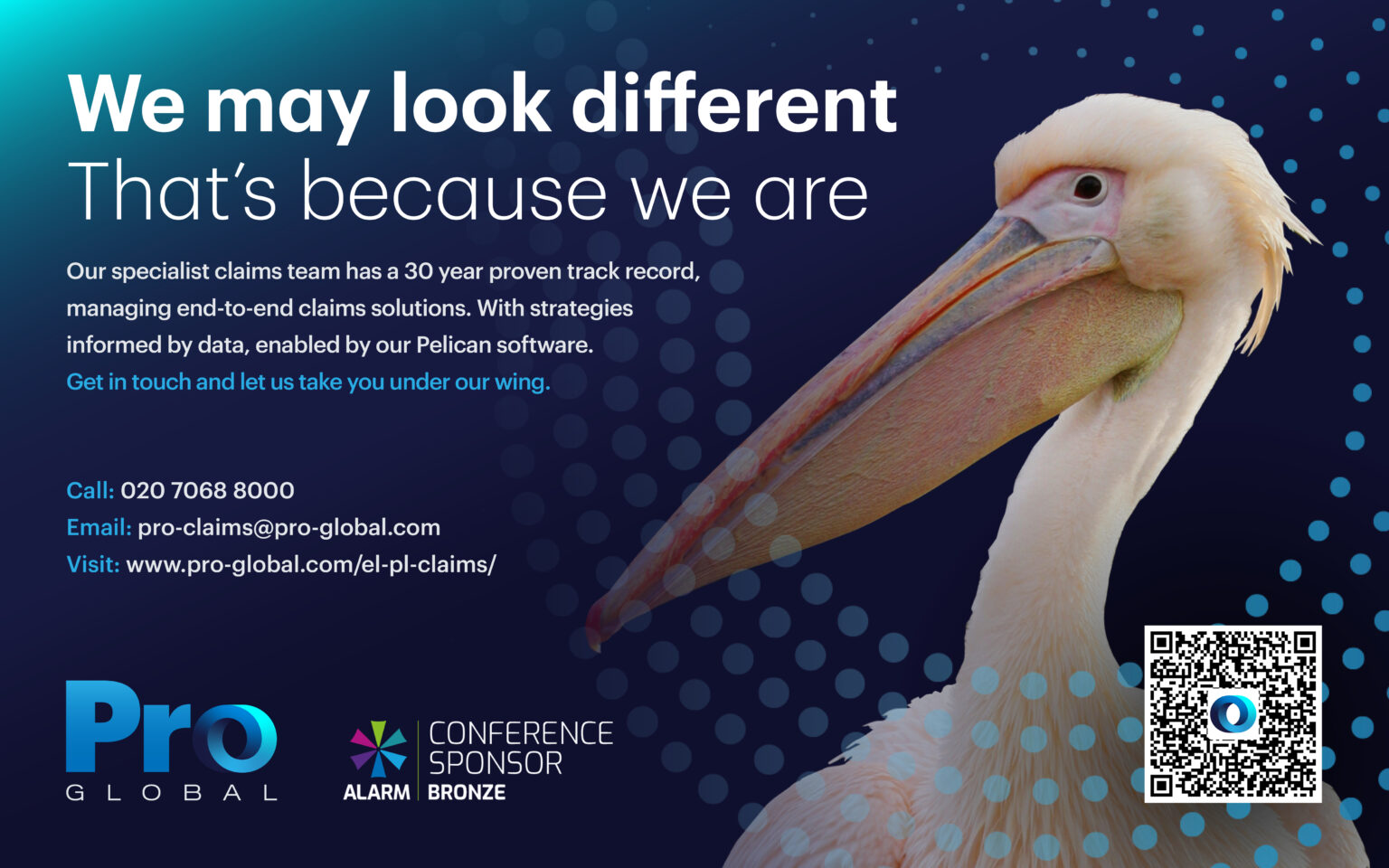 To speak to the Pro Global team please feel free to reach out to us at: