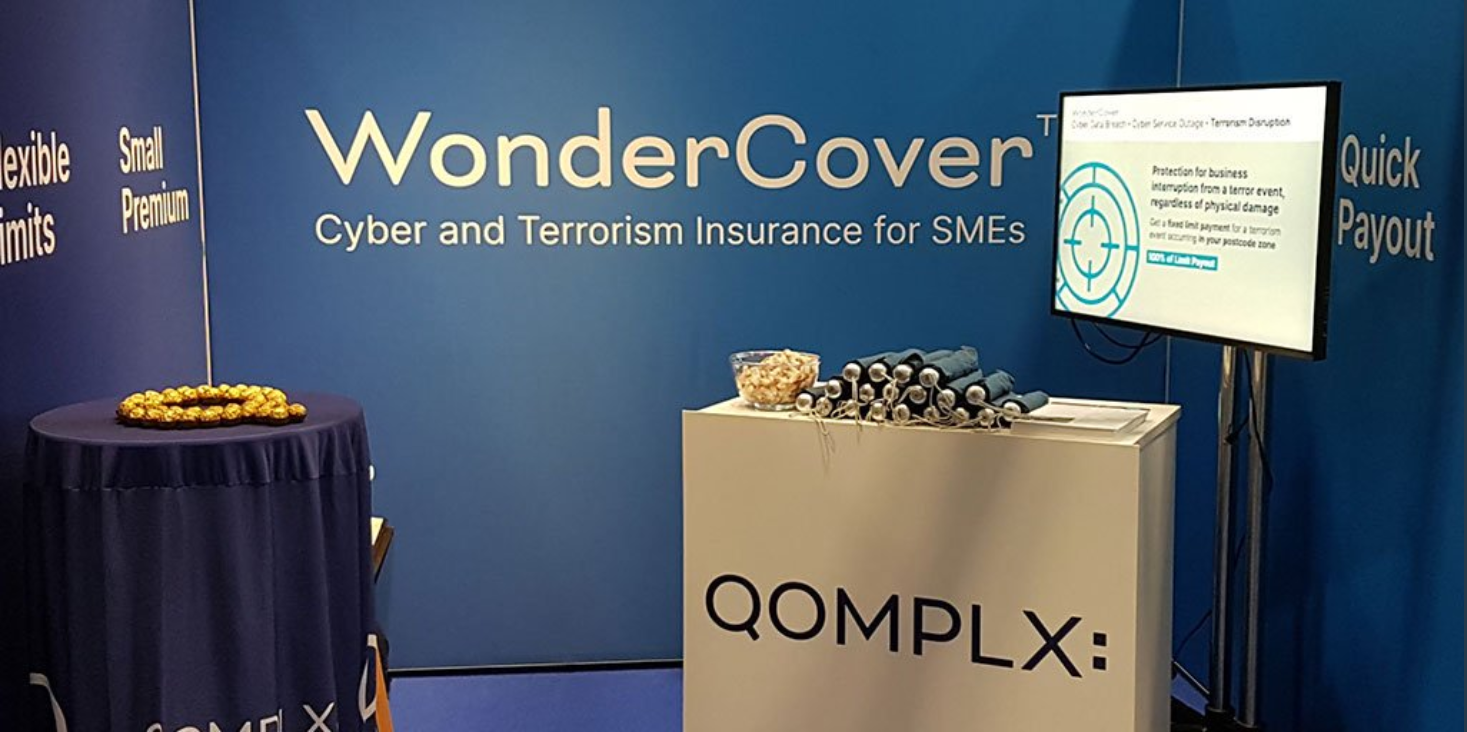 London, 11 December, 2019:         Global re/insurance outsourcing and consulting specialist Pro Global Holdings Limited ('Pro') is delighted to announce that its dedicated global distribution services and managing general agency incubator brand, Pro MGA Solutions, has extended its strategic partnership in the UK with intelligent decision platform provider QOMPLX's MGA by supporting the launch of an innovative new parametric product.
Housed within London-based Pro MGA Solutions Limited ('Pro.MS''), QOMPLX MGA has teamed up with international specialty (re)insurance group Chaucer to launch SME-focused parametric multi-peril insurance product WonderCover.
Uniquely, WonderCover provides SMEs with critical business interruption cover in the form of an automatic payment once a pre-determined cyber or terrorism event trigger has taken place.
QOMPLX introduced its MGA providing underwriting services through Pro's UK based MGA incubator earlier this year.
The latest news builds on the strategic partnership in the US between Pro MGA Solutions Inc and QOMPLX and will see the Pro.MS team work closely with QOMPLX in the UK to support further growth and development of the business.
Danny Maleary, CEO of Pro.MS  said: "We are delighted to support QOMPLX in their launch of WonderCover – a truly innovative product developed in partnership with a leading global specialty insurer that addresses a significant gap in the market.
The growth of innovative technology-powered solutions is critical to the future of the insurance sector, and WonderCover is the perfect example of non-traditional, custom cyber and terrorism cover that solves fundamental challenges for insureds that traditional insurance is not delivering.
And we are continuing to see huge interest in the MGA model from entrepreneurs who want to set up a new business and are searching for capacity, as well as demand from global specialty re/insurers looking for MGAs to fit their specific, niche strategic initiatives.
As well as further expanding our international partnership with QOMPLX in the near future, we are also currently managing a strong global deal pipeline for MGA launches in the new year, with half a dozen potential new launches currently under development."
Alastair Speare-Cole, President & GM of QOMPLX:INSURANCE said: "QOMPLX:MGA will rely on Pro.MS' MGA not only for support in fulfilling our regulatory obligations but on their wide industry experience of Lloyd's international insurance distribution.
With WonderCover, we are proud to simplify the process of buying coverage against complex events like cyber and terrorism and increase the availability of insurance and the transparency behind the product.
For WonderCover, QOMPLX:INSURANCE leverages proprietary cyber and terrorism modeling capabilities to provide a simple fixed limit offering designed to cover multiple man-made perils.
Ends
Notes for Editors – About Pro Global
Pro is a leading international consultancy and service provider that focuses on delivering flexible outsourcing solutions for live and run-off business, operational consultancy and audit services exclusively to the global insurance industry.
Founded in 1993, Pro has some 160 clients spanning the global insurance market, including insurers, reinsurers, brokers, lawyers and corporate investors.
The company has over 500 employees around the world, with recent geographic expansion in Germany and North America. Pro has offices in London, Cologne, Zurich, New York and Buenos Aires, all supported by regional delivery centres, enabling Pro to act for clients across multiple markets, cultures and territories.
For more information, please visit: www.pro-global.com.
About QOMPLX MGA
QOMPLX recognizes that future success in the insurance industry will depend on addressing challenges such as insufficient modelling in terrorism, gaps in analytical capabilities for man-made perils and the need to focus on intangible risk that is not adequately covered under traditional policies. QOMPLX MGA is reducing industry complexities by simplifying the claims processes and allowing for complete transparency. For more information visit www.QOMPLX.insurance.
About QOMPLX, Inc.
QOMPLX makes it faster and easier for organizations to integrate disparate internal and external data sources across the enterprise via a unified analytics infrastructure that supports better decision-making at scale. This enterprise data-fabric is called QOMPLX OS: an enterprise operating system that powers QOMPLX's decision platforms in cybersecurity, insurance, and quantitative finance. Headquartered in Reston, VA, QOMPLX also has offices in New York, Denver and London. For more information visit QOMPLX.com and follow @QOMPLXOS.
QOMPLX is a registered trademark of QOMPLX, Inc.  QOMPLX:MGA, QOMPLX:INSURANCE, QOMPLX:OS, and WonderCover are protected trademarks of QOMPLX, Inc.
PR Contacts
Roddy Langley
Lysander PR Limited
07740 633 296
Helen Wright
Lysander PR Limited
07842 729 579
Alan Mangelsdorf
Public Relations
QOMPLX Inc
001 845 235 4628