Unallocated Cash in Insurance – addressing the problem
Unallocated cash, uncorrelated cash, unmatched cash, unreconciled cash… whatever you call it, it most definitely exists, and for many underwriters, reinsurers and brokers, it is a complicated and often long-standing, challenging issue.
The problems created by unallocated cash in insurance accounting are far reaching and can impact all areas of your business. Managing unallocated cash is therefore not only an objective for a sound business, but a compliance requirement too.
The risks that come with unallocated cash include:
Reporting
Reporting inaccuracy – no matter what consequences arise from reporting inaccuracy, none of them are going to be positive
Issues with regulatory compliance – cash should be routinely documented and allocated
High volumes of unallocated cash – a red flag to auditors
Overstated liabilities and/or debts
Inaccurate reporting of aged and bad debt
Cashflow
Unallocated cash means that you will simply have funds that aren't being used fully
Cash write-offs – which have a direct impact on profit
Heightened risk of making duplicate payments
Inability to identify funding
Ineffective credit control – which means you are unable to identify and chase unpaid balances
Over- or under-stated bad debt provisions
Reputation
Confidence in your business – perception of financial integrity can be impacted by unallocated cash issues
Requesting refunds for duplicate payments – or chasing for funds that have already been settled – highlights cash management inefficiencies to clients
Late settlement of liabilities because funds have been misallocated – this can impact future relationships
Related Services
Download our ultimate guide to unallocated cash in insurance.
In our eBook, we aim to give you a simple and practical project guide in addressing unallocated cash. The guide is easy to follow and, in addition to clearing historic unallocated cash by tackling root causes, it will prevent the build-up of unallocated cash going forward.
Find out more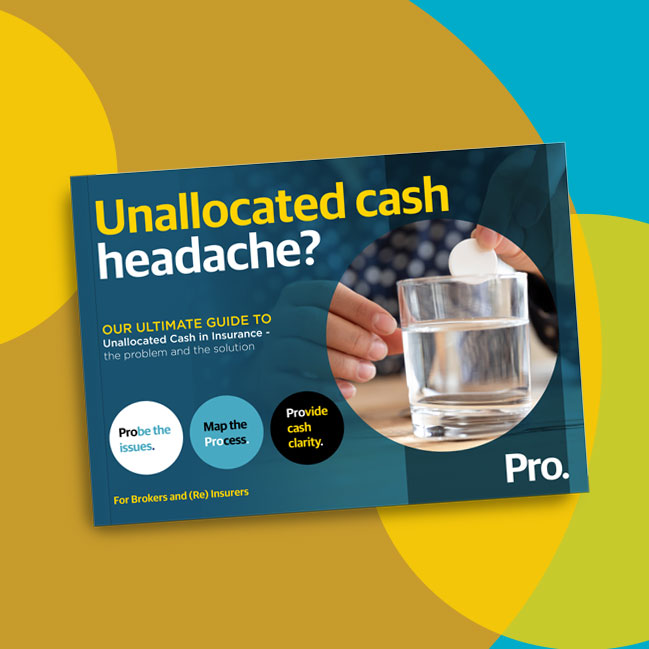 Insights into how we resolve unallocated cash issues.
The following client scenarios give an overview of the types of processes we use and the benefits to our clients.
Unallocated cash underwriter scenarios.

Download scenarios 1 and 2 to see how Pro Insurance Solutions helped clients to unravel many years of data processed incorrectly or not processed, and support reconciliation to resolve the variances between cash and technical accounting.

Download scenarios 1 and 2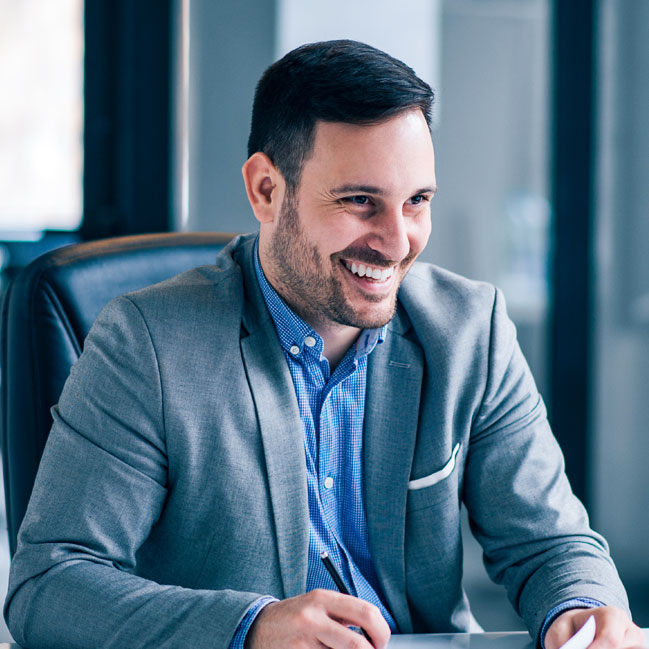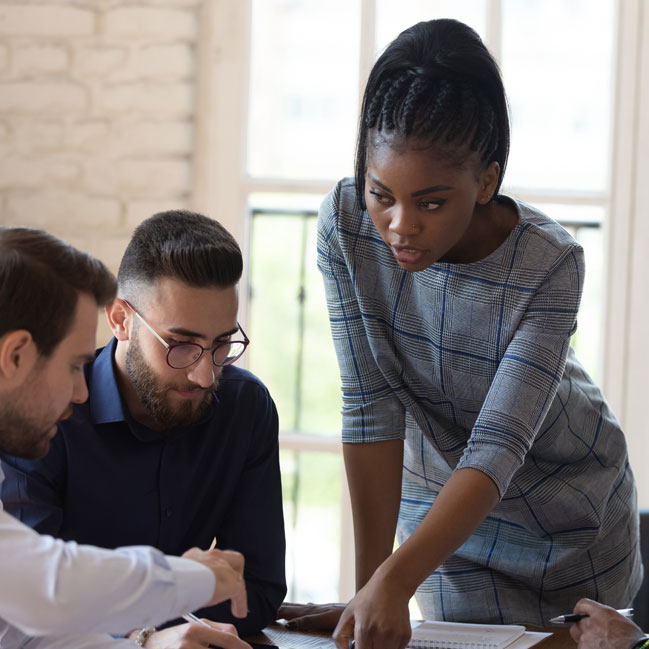 Broker related solutions.
In scenarios 3 and 4  we cover how a client who had set up its own broking arm to handle the placement of certain elements of their underwriting portfolio, lacked much of the infrastructure, expertise and experience that a traditional Lloyd's broker can provide. Pro was therefore appointed to provide ongoing expert resource for certain functions and offer solutions to quantify and resolve historic problems.
Download scenarios 3 and 4
Ready to have a conversation?
Book your complimentary strategy session to resolve unallocated cash.
The session covers:
1. Diagnose
Analysing existing approaches to identify the root-cause of your unallocated cash problem.
2. Resource
Review current resourcing and identify what's needed to proactively manage unallocated cash.
3. Resolve
Build a bespoke blueprint to help you resolve your unallocated cash backlog and proactively manage it into the future.
Contact us
Pro increases our ability to support our business – even during busy renewal periods. Pro helped us reduce costs and improve data quality and performance. They provide process-flow results and comprehensive documentation throughout. Enabling us to monitor individual outsourced activity, in real-time, as well as across all services. We have outsourced to Pro since 2005, they are run by management that truly offers customised and tailored services, always keeping in mind customer needs. - Faraday
Pro offers an impressive level of technical knowledge capability that surpasses others in the market. The Pro team is experienced in unravelling complex business problems and providing practical well-thought-out solutions. Overall, Pro has been vital in providing great consultancy support on key operational projects. They are a very engaging group of people to work with, offering open communication, a 'can do' attitude towards problem solving and an extremely pragmatic mindset in terms of solution design. - Canopius
Previous
Next
Who we work with.
We are a trusted partner, with a proven record of enabling Insurers, Reinsurers, Brokers, MGAs and Professional Advisors make informed decisions time after time.
Global locations.
We partner with clients around the world, acting for them across multiple markets, cultures and territories.
We are Pro.
Proactive.
We're able to see things through the eyes of our clients, thanks to strong working relationships, which allow us to take a proactive view of your specific market.
Progressive.
We operate a highly flexible resourcing model, providing support to some of the most forward-thinking insurers and brokers.
Proven.
We've been successfully supporting the insurance industry for more than 30 years, with expertise and experience of working across multiple markets and geographies.
Professional delivery every time
We provide bespoke solutions to the unique challenges faced by insurance market players. Our focus is your bottom line. We understand the issues that can affect the profitability of your business.
Underwriting Services
We can boost your levels of agility and adaptability at a time of unprecedented industry change.
More
Financial & Technical Accounting
With a flexible solution that can be tailored to your specific needs, we act as an extension of your business.
More